Collaborative Research Centres
The faculty is involved in various collaborative research centres, two of which have a spokesperson role in Bochum.
SFB 1491 - Cosmic Interacting Matter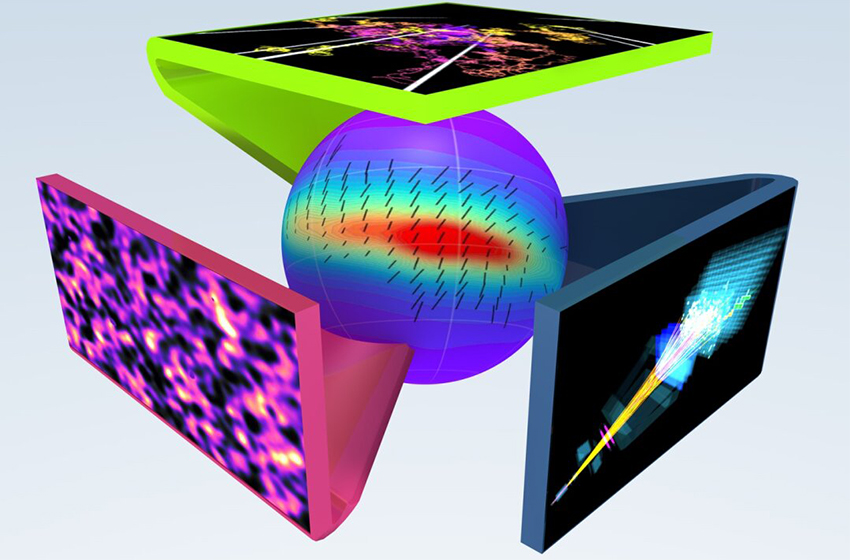 Despite all the progress made in the field of astrophysics, the interaction of cosmic radiation and matter is still far from being adequately researched. The Collaborative Research Centre "The Interplay of Cosmic Matter - from Source to Signal" therefore aims to systematically investigate the interaction of matter and energy with a special focus on the energy transfer between magnetic fields, cosmic rays, thermal plasmas and dark matter. In doing so, it wants to contribute to deciphering the fundamental properties of matter in the universe.
Spokesperson of the SFB
Prof. Dr Julia Tjus, RUB
(Co-speaker Prof. Dr. Dr. Wolfgang Rhode)
Participating researchers at the RUB
Prof. Dr. Bomans, Dominik
Prof. Dr. Dettmar, Ralf-Jürgen
Dr Eichmann, Björn
PD Dr. Fichtner, Horst
Prof. Dr. Franckowiak, Anna
Prof. Dr. Grauer, Rainer
Prof. Dr Hildebrandt, Hendrik
Prof. Dr. Hüttemeister, Susanne
Prof. Dr Innocenti, Maria Elena
Dr Wright, Angus Hooper
Participating locations:
Ruhr University Bochum
TU Dortmund
Bergische Universität Wuppertal
SFB 1316 - Transient Atmospheric Plasmas - From Plasmas to Liquids to Solids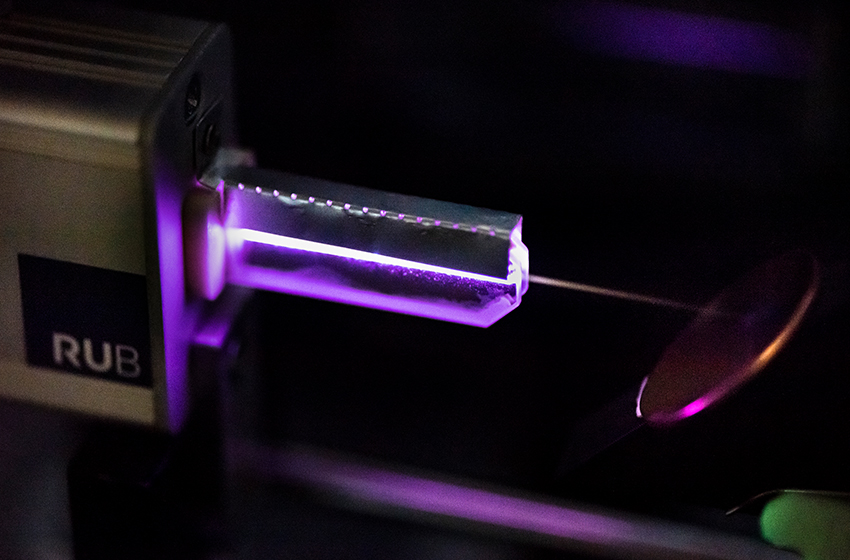 Within the framework of SFB 1316, the Faculty of Physics and Astronomy is involved with several PIs and, with Prof. Dr. Achim von Keudell, also takes on the role of spokesperson for the Collaborative Research Centre. In these projects, the electric fields in short-pulse plasmas and the non-equilibrium excitation of molecules are investigated. Furthermore, plasma arrays and the functionalisation of catalyst surfaces with combined and plasma and laser radiation as well as by plasmas at the solid-liquid interface are being investigated.
Spokesperson of the SFB
Prof. Achim von Keudell, RUB
(Deputy spokesperson Prof. Dr. Martin Muhler, RUB)
Participating researchers at the RUB (Faculty of Physics and Astronomy)
Dr Böke, Marc
Prof. Dr. Czarnetzki, Uwe
Prof. Dr. Golda, Judith
Dr Grosse, Katharina
Dr Lepikhin, Nikita
Dr Luggenhölscher, Dirk
Dr Schulz-von der Gathen, Volker
Participating locations:
Ruhr University Bochum
University of Ulm
Fritz Haber Institute of the Max Planck Society (FHI) Berlin
Research Centre Jülich